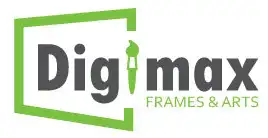 Terms & Conditions
Say Please Before Printing
A copyright exists in nearly all images and artwork, even ordinary family photos. In general, the copyright is owned by the person who took the photograph. Separate copyrights may reside in the photograph and its subject, if it is itself a work of art. A copyright in an image is created. A copyright in an image need not be registered - it exists as an ownership right when the image is created. Copyright vests in its owner the exclusive right to make copies, publicly distribute copies, publicly display the work, and prepare other works based on the original. It is generally illegal to copy, print or digitally reproduce photographs taken by others without their permission. The life of a copyright extends decades beyond the life of the author and often resides in his or her estate, successors, or assignees. Federal law provides both civil and criminal penalties for violation of a copyright. and its customers are subject to copyright laws.
Terms and Conditions
By submitting images to gigimax for processing, printing, or digital services, I (we) (the customer(s)) acknowledge that I (we) have read the Copyright Notice to Customers that appears on the Digimax. website (https://digimaxprolab.com/) and agree to be bound by them as conditions to the provision by Digimax. of the services requested. I (we) maintain that I (we) am familiar with the copyright laws governing reproduction of copyrighted materials and represent that the content of any images submitted to you (Digimax) for processing, printing or other digital image services was originally created by me and that I am the sole owner of the copyright therein or, if I am not the copyright owner, that I have reviewed the prior written authorization of the copyright owner to submit the works to you and for you to perform the services I have requested, including the preparation, alteration, making of copies and publication of derivative works, and that I must provide such written authorization to you upon request.